Overview
Stand Off CPVC Pipe Straps
These Stand Off Brackets for CPVC Pipe, sometimes referred to as pipe standoffs, are designed specifically for supporting and mounting 1-1/4 in. CPVC (Chlorinated Polyvinyl Chloride) pipe to wood and eliminate the need for spacers or backup blocks. Made of a durable galvanized steel with and a flared edge design, these pipe hanger straps are UL Listed when installed properly. The strap's design ensures to ability to secure pipes away from the mounting surface. It is designed to create a distance or gap between the pipe and the surface it is attached to, hence the term "standoff".
Standoff CPVC Hanger Pipe Straps Sizing, Options, and Additional Information
The Stand Off CPVC Hanger Straps are available in five different sizes, each designed to fit a different CPVC pipe size:
3/4 in., 1 in., 1-1/4 in., 1-1/2 in., 2 in.
Some building codes and regulations may specify the use of stand off straps in certain plumbing installations to ensure proper support and clearance requirements are met. CPVC can expand and contract with changes in temperature. Stand off straps allow the pipes to move freely without causing stress on the pipe or the mounting surface.
Specifications
| | |
| --- | --- |
| QRFS SKU: | 52-LN-SOSC-17 |
| Manufacturer Part Number: | 500-300-00460 |
| Manufacturer: | Lansdale |
| Product Line: | CPVC Hanger Strap |
| Product Type: | Stand Off |
| Material: | Steel |
| Application: | CPVC |
| Size: | 1-1/4 in. |
| Pipe Size: | 1-1/4 in. Pipe |
| Hole-To-Hole Length: | 3 in. |
| Finish: | Galvanized |
| UL Listed: | Yes |
| FM Approved: | No |
| Sourced Location: | USA |
| Length: | 3.7 in. (93.98 mm) |
| Width: | 1.1 in. (27.94 mm) |
| Height: | 3 in. (76.2 mm) |
| Weight: | 0.13 lb. (0.06 kg) |
| Box/Pack Quantity: | 120 |
Data & Resources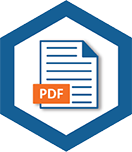 Stand Off CPVC Strap Data Sheet (PDF - External Link)