Overview
PTFE Thread Seal Tape
PTFE (Polytetrafluoroethylene) tape, also known as Teflon® tape or plumber's tape, is a cost-effective and reliable solution for sealing pipe threads and ensuring a leak proof seal in piping applications, including plumbing and fire protection, such as fire sprinkler & standpipe systems. PTFE tape has unique properties that allow it to resist water, oil, and most other chemicals effectively, allowing it to work as a water-tight seal between threads.
PFTE Tape is extremely easy to apply – it is very flexible and is pliable around a variety of thread types and materials, including plastic and metal piping. It is non-flammable and temperature tolerant, which means it can function properly in very hot or very cold environments, and PTFE is not sticky, so your "tape" will not bond with the threads or fittings when applied.
When using PTFE, be sure to follow best practices – apply tape in the direction of the threads to ensure a smooth application, wrap multiple times to ensure there are no gaps or excessive overlap, and avoid overtightening which may damage the threads. That's it – it's that easy to apply!
Pros and Cons of PTFE Tape vs. Pipe Dope
The choice between pipe dope and PTFE tape depends on the specific requirements of your pipefitting project and personal preferences. Both options can effectively seal pipe threads, but they have distinct characteristics and applications. Here are some factors to consider when deciding which option to use:
If you require a more reliable and consistent seal, especially for high-pressure or high-temperature applications, pipe dope may be a better choice. Pipe dope can fill small gaps in the threads, providing a tighter and more robust seal.
However, PTFE tape is generally easier and quicker to apply compared to pipe dope. It is an excellent option for DIY projects or when a quick and clean application is desired. Pipe dope can be a little messier during application.
Both sealants can be easily disassembled, as pipe dope generally comes off easily, and thread seal "tape" doesn't actually stick to threads.
PTFE is more versatile and is guaranteed to work with the vast majority of pipe fitting applications. While certain types of pipe dope is very versatile, you have to make sure it is compatible with your project.
Ultimately, both PTFE tape and pipe dope are widely used and effective sealing materials. If you're uncertain, you can consult with a fire protection or plumbing professional for guidance based on the specific details of your pipefitting project.
Specifications
| | |
| --- | --- |
| QRFS SKU: | 54-LN-PTFE-08 |
| Manufacturer: | Lansdale |
| Product Type: | PTFE Thread Seal Tape |
| Color: | White |
| Size: | 1/2 in. x 520 in. |
| Container: | Roll |
| UL Listed: | No |
| FBC Approved: | No |
| Consistency: | Solid |
| Material: | Teflon® |
| Sourced Location: | China |
| Length: | 2 in. (50.8 mm) |
| Width: | 2 in. (50.8 mm) |
| Height: | 0.5 in. (12.7 mm) |
| Weight: | 0.03 lb. (0.01 kg) |
| Box/Pack Quantity: | 100 |
Data & Resources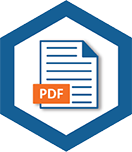 PTFE Thread Seal Tape Data Sheet (PDF - External Link)
Reviews
Shipped fast! Highly recommend.