Overview
Power Seal PLUS PTFE Pipe Dope
This non-drying, PTFE-based thread sealing compound is specifically formulated for all threaded connections in fire protection systems. It is a non-seizing compound that produces leakproof seals with its top-of-the-line PTFE-based formula. It has a non-drying creamy paste-like viscosity and an arctic blue color, making it easily spreadable and visible during application. This Power Seal PLUS is UL Listed and FBC Approved, indicating that it has been tested and monitored on an ongoing basis to ensure its chemical compatibility with a variety of popular piping system brands.
This pipe dope is formulated with non-toxic inert oils and is free from any lead containing ingredients. It's non-separating, grit and odor free non-staining formula makes sealing fire protection piping easy and simple. This sealing compound is available in a 1 Gallon can or a 1 Quart Can with a specialized Brush top to make application that much easier.
What does "FBC Approved" mean?
"FBC approved" refers to a sealant that has been tested and approved for use in fire sprinkler systems. In the context of pipe dope or thread sealant, an approved sealant means that the product has undergone specific testing and evaluation to ensure it meets the safety and performance requirements for use in fire sprinkler installations. These requirements typically involve factors such as:
Fire Resistance: The sealant should be able to withstand high temperatures without degradation or loss of sealing properties.
Chemical Compatibility: The sealant should not react with the materials used in fire sprinkler systems, such as steel or CPVC pipes.
Leak Prevention: The sealant must create a reliable and leak-proof seal between threaded connections to prevent water leakage and maintain the effectiveness of the fire sprinkler system.
Specifications
| | |
| --- | --- |
| QRFS SKU: | 54-WT-PSP-1Q |
| Manufacturer: | Whitlam |
| Product Type: | Power Seal PLUS |
| Color: | Blue |
| Size: | 1 gal |
| Container: | Can |
| FBC Approved: | Yes |
| Consistency: | Paste |
| Application Temperature Range: | -15F-400F |
| Full Cure Time: | Varies |
| Sourced Location: | USA |
| Weight: | 3.7 lb. (1.68 kg) |
| Box/Pack Quantity: | 12 |
Data & Resources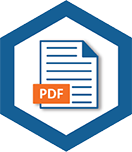 Whitlam Power Seal PLUS Data Sheet (PDF - External Link)