Overview
300 ft of 3/8 in. (10 mm) Glow-in-the-Dark Rope is a fully-buoyant polypropylene rope infused with a patented glow-in-the-dark pigment that provides self-illumination for up to eight hours. Night Saver rope is used as an outdoor stanchion rope or guide for outdoor events and workplaces, as a throwline in man overboard emergencies, and as a search rope for firefighting search teams.
300 ft of 3/8 in. (10 mm) Glow-in-the-Dark Rope features reflective tape at two-centimeter intervals, enhancing visibility in low-light environments. Night Saver rope is manufactured by Canada Rope and Twine Ltd., a manufacturer of basic and specialty rope products located in Halifax, Nova Scotia. This rope resists salt-water damage and has built-in UV inhibitors to prevent degradation from sunlight.
Canada Rope and Twine is an SGS-certified ISO 9001:2015 company recognized for its ability to consistently provide products and services that meet rigorous quality control standards and statutory/regulatory requirements.Night Saveris not suitable for use as an escape line or any any other kind of NFPA-compliant life safety rope. It can be used, however, as a search line.
Data & Resources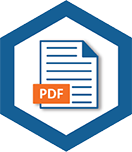 Datasheet_Canada_Night_Saver_Rope