Overview
Alarm Bell | 8 Inch | 24V
Compact, loud, and outdoor-ready - perfect for fire sprinkler systems, flow and pressure switches, security systems, schoolyards, even alarm clocks!
Electrically compatible with most household and commercial wiring.
Listed for fire safety applications by UL.
Dimensions
Electrical Specifications
Voltage: 24 Volts DC
Rated Current: 100mA
Sound Level at 10 Feet: 98bD
Listing: UL (Audible Signal Appliances)
Appearance
How loud is this alarm bell?
Alarm bells need to be louder than ambient sound levels to be heard. From ten feet away, this 98-decibel fire bell is louder than most lawnmowers. Here's how loud this bell sounds as the distance between it and the listener increases:
At 20 feet: 90 dB louder than many power tools
At 60 feet: 80 dB roughly the volume of a garbage disposal
At 110 feet: 75 dB more noise than a vacuum cleaner
These levels are loud enough to be heard at great distances in most businesses, restaurants, schools, and other buildings.
Which fire protection systems is this alarm bell designed for?
Most users connect this 24-volt DC fire bell to a fire alarm control panel. They serve as occupant notification devices, signals that facilitate evacuation. In compliance with the 2016 edition of NFPA 72: National Fire Alarm and Signaling Code, these fire alarm bells:
Are listed (18.3.1)
Have a nameplate with their electrical requirements and select installation rules (18.3.2)
This UL-listed device is recommended for use in apartments, dormitories, and with other residential systems. It's estimated to cover the following distances in compliance with NFPA 72:
Public mode (notifying everyone in an area): 10 feet with average ambient levels of 80 dB - or 35 feet at 70dB
Private mode (notifying staff tasked with evacuating a building's occupants): 10 feet with average ambient levels of 85dB - or 35 feet at average ambient levels of 75 dB
Sleeping area (waking sleeping residents): 10 feet with average ambient levels of 80 dB - or 35 feet at 70dB
This fire alarm bell can also be used as part of a sprinkler waterflow alarm when properly installed with flow or pressure switches.
Can this alarm bell be used in non-fire applications (security, timekeeping, and so on)?
Absolutely. But be safe: if you're at all unsure about doing this yourself, don't try. Seek assistance from a qualified electrician. These low-voltage, direct current (DC) bells are typically suitable when connecting to a control panel or a transformer (a device, often found with doorbells, that reduces voltage). For connecting directly to switches, buzzers, or a building's power supply, take a look at our 120-volt bells.
Can this alarm bell be installed outdoors?
With a heavy-duty steel dome housing and red enamel finish, this fire bell resists corrosion and is suitable for indoor or outdoor use. But leading fire safety codes require protection, both in the form of weatherproofing and guarding, for outdoor bells installed with fire sprinkler or fire alarm systems. You can add those to your cart above or browse our selection of fire bell accessories. For more, see the 2019 edition of NFPA 13, section 16.11.1.2 and the 2016 edition of NFPA 72, section 18.3.4.
Specifications
| | |
| --- | --- |
| Size: | 8 in. |
| Size Detail: | 8 in. |
| Voltage: | 24 volt |
| UL Listed: | Yes |
| Manufacturer: | Lansdale |
Data & Resources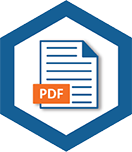 Datasheet: Alarm Bells and Backbox