Overview
Straight Inspector's Hydrant Flow Nozzle 2-1/2 in. NST
This 2-1/2 in. NST Straight Hydrant Flow Nozzle is a specialized tool used in flow testing of fire hydrants. Flow testing is conducted to measure the water flow rate and pressure available from a hydrant to assess its performance and ensure it meets the required standards. The hydrant flow nozzle is attached to the outlet of the fire hydrant, replacing the regular hydrant nozzle. It is designed to provide a straight flow of water during testing. This nozzle has a 2-1/4 in. inner diameter smooth-bore tube and a GPM Range of 10-56 PSI, with a configuration that allows for accurate measurement of flow rates. It is constructed of Nickel-Plated Brass.
Each Inspector's Hydrant Flow Nozzle features a waterproof decal designed to make estimating a coefficient of flow easier by highlighting the current GPM and corresponding coefficient between 10 and 56 PSI. It features National Standard Thread (NST) and works with any Standard Pitot Gauge Kit and/or the 45-Degree Flow Nozzle elbow. Canadian CSA thread options are available upon request.
Why is Hydrant Flow Testing Important?
System Performance Evaluation: Flow testing allows fire departments and water authorities to assess the performance of fire hydrants and the water distribution system. It helps identify any deficiencies, such as inadequate flow rates or insufficient pressure, which can affect firefighting operations.
Hydrant Placement and Planning: Flow testing helps determine the optimal placement and spacing of hydrants in a given area. It ensures that hydrants are strategically located to provide adequate water supply for fire suppression, considering factors like flow rates, pressure requirements, and coverage areas.
Fire Protection System Design: Flow testing provides valuable data for designing fire protection systems. It helps determine the required size of water mains, pipe networks, and pumps to ensure sufficient water supply for fire sprinkler systems, standpipe systems, or other fire suppression systems.
Compliance and Standards: Flow testing is often required by fire codes, insurance agencies, and regulatory authorities to ensure that fire hydrants meet specific standards and performance criteria. Regular flow testing helps maintain compliance and ensure the reliability of fire protection infrastructure.
Specifications
| | |
| --- | --- |
| QRFS SKU: | 43-NW-HFN-501 |
| Manufacturer Part Number: | #501 |
| Manufacturer: | New England Manufacturing |
| Part: | Hydrant Flow Nozzle |
| Model: | Straight |
| Material: | Nickel Plated Brass |
| Thread Type: | National Standard Thread (NST) |
| GPM Range: | 10-56 PSI |
| Size: | 2-1/2 in. |
| Size Detail: | 2-1/2 in. NST |
| Recommended Use: | Pitot Gauge Kit, 502 Elbow |
| Inner Diameter: | 2-1/4 in. |
| Length: | 4.25 in. (107.95 mm) |
| Width: | 4.25 in. (107.95 mm) |
| Height: | 7.13 in. (181.1 mm) |
| Weight: | 1.8 lb. (0.82 kg) |
| Box/Pack Quantity: | 1 |
Data & Resources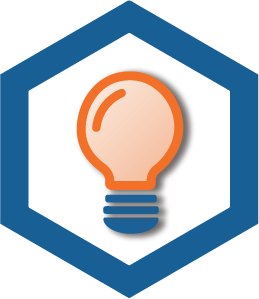 NFPA Guidance on Fire Hydrant Testing (Blog)