Overview
6 Piece Ultra Inspector's Pitot Gauge Kit
This 6-piece Ultra Inspector's Pitot Gauge Kit features everything you need for accurate and reliable flow testing in water-based and fire protection system, including fire hydrants, hose nozzles, and more! The contents of this kit include One 1/4 in. NPT Ashcroft 1009AW 2-1/2 in. Dry gauge, One Ultra-Lightweight Handle, One Standard Blade, One Notched Blade, a roll of PTFE thread-seal tape, and a Plano All-Weather Small carrying case for convenience. Gauge range options are available – select your range in the Options section of this product page. Range options can be a combination of anywhere between -30-400 PSI.
What are Pitot Kits used for?
Pitot gauge kits are among the most trusted flow testing solutions. They're portable, powerful, and easy to use. By positioning the blade in front of a water-flowing orifice, ITM professionals can read the pressure of moving water. Those pressure readings, in turn, can be converted to gallons per minute (GPM), a measure of how quickly water flows. Lower-than-expected GPM readings may indicate obstructions, leaks, or rust in the network of pipes serving firefighting equipment.
Which dial ranges should I choose?
The gauges in this flow test kit is available in multiple dial ranges. To prolong your gauge's life, choose a range that places your expected pressures at the center of the dial or in the mid-range. For example, for testing outlets with 30 PSI choose a 0-60 PSI gauge range or for testing outlets with 50 PSI choose a 100 PSI gauge range.
| | | | |
| --- | --- | --- | --- |
| Dial Ranges | Major Graduations | Minor Graduations | Smallest Graduations |
| -30-0-200 PSI | 20 | 10 | 2 |
| -30-0-100 PSI | 10 | 5 | 1 |
| 0-30 PSI | 5 | 1 | 1/2 |
| 0-60 PSI | 5 | 5 | 1 |
| 0-100 PSI | 10 | 5 | 1 |
| 0-160 PSI | 20 | 10 | 2 |
| 0-200 PSI | 20 | 10 | 2 |
| 0-300 PSI | 30 | 10 | 5 |
| 0-400 PSI | 50 | 25 | 5 |
Specifications
| | |
| --- | --- |
| QRFS SKU: | 45-NW-PGK-706 |
| Manufacturer Part Number: | #706 |
| Manufacturer: | New England Manufacturing |
| Application: | Pitot Gauge Kit |
| Model: | Ultra Inspector's |
| Gauge(s): | 1x Ashcroft 1/4 in. NPT 1009AW 2-1/2 in. Dry |
| Gauge Range Options: | Yes |
| Gauge Range(s): | -30-400 PSI |
| NIST Certificate Available: | Yes |
| Pitot Gauge Handle: | One Ultra-Lightweight Handle |
| Pitot Blades: | One Standard, One Notched Blade |
| PTFE Tape: | Yes |
| | |
| Total Pieces: | 6 |
| Length: | 14 in. (355.6 mm) |
| Width: | 10 in. (254 mm) |
| Height: | 3.5 in. (88.9 mm) |
| Weight: | 3.25 lb. (1.47 kg) |
| Box/Pack Quantity: | 1 |
Data & Resources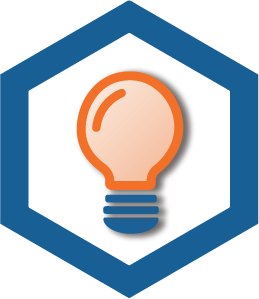 How to Use a Pitot Gauge for Hydrant Flow Testing (Blog)