Overview
Sound Level Decibel Meter for A-C Frequencies
This SDi Sound Level Decibel (dB) Meter is the ideal tool for measuring sound pressure levels for audible alarm appliances as mandated by the National Fire Alarm & Signaling Code. This decibel meter, sometimes called a noise level meter, decibel sensor, or sound meter is available in two different models:
One with A Frequency weighting that measures 32-130 dB at frequencies of 31.5Hz-8KHz (dB01)
One with A and C Frequency weighting that measures 40-130 dB at frequencies of 100Hz-8.3KHz (dB02)
This device is a "measurement of loudness," using decibels (dB), and is a perfect tool for maintenance & testing of fire alarm systems and/or security systems. Merely listening or utilizing any sound level meter available is not a reliable method for testing audible alarm appliances. Many of the meters on the market do not meet IEC651 Type 2 & ASNI SI.4 Type 2, NFPA 72 Standards, but the dB Checker does.
This device is powered by an internal 9V battery.
Why should I test my alarm's sound level?
Decibel meters, also known as sound level meters, are important for alarm systems for several reasons:
Many regions have specific regulations and standards regarding the sound levels of alarm systems. Decibel meters help ensure that the alarm system's output meets the required sound level standards to comply with safety and environmental regulations. They also help ensure that the sound level of the alarm is consistent across different alarm devices and throughout the building or premises. This consistency ensures that all occupants can hear and respond to the alarm promptly.
The purpose of alarm systems is to alert and warn people of potential dangers or emergencies. Decibel meters ensure that the alarm sound is loud enough to be heard clearly and effectively, even in noisy environments or large areas. For some applications, it is essential to contain the sound emitted by alarm systems within specific areas. Decibel meters can help assess sound leakage and ensure that the alarms do not create noise disturbances in neighboring spaces. Lastly, in certain situations, false or nuisance alarms can be disruptive and lead to complacency among occupants. Decibel meters help calibrate the alarms to avoid false alarms while maintaining sufficient audibility for genuine emergencies.
Overall, decibel meters play a vital role in ensuring that alarm systems function optimally and meet safety, audibility, and regulatory requirements. By accurately measuring sound levels, decibel meters help enhance the effectiveness of alarm systems in alerting and protecting occupants during emergencies.
Specifications
| | |
| --- | --- |
| QRFS SKU: | 46-SD-DB02 |
| Manufacturer Part Number: | DB02 |
| Manufacturer: | SDi Fire |
| Brand: | Checker™ |
| Model: | dB02 Checker |
| Product Type: | Sound Level Decibel Meter |
| Testing Use: | Sound Pressure Levels (A) |
| Application: | Audible Alarm Appliances |
| Measurement: | 40-130dB (100Hz-8.3KHz) |
| UL Listed: | No |
| FM Approved: | No |
| Display: | LCD |
| Frequency: | A |
| Additional Information: | Meets IEC651 Type 2 & ASNI SI.4 Type 2, NFPA 72 Standards |
| Power Source: | Internal 9V Battery |
| Sourced Location: | China |
| Length: | 8 in. (203.2 mm) |
| Width: | 8 in. (203.2 mm) |
| Height: | 8 in. (203.2 mm) |
| Weight: | 1 lb. (0.45 kg) |
| Box/Pack Quantity: | 1 |
Data & Resources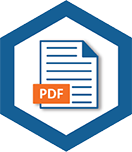 dB02 Checker Data Sheet (PDF - External Link)