Overview
Viking F-2 Water Motor Gong 07862 for Fire Sprinkler Systems
The Viking Model F-2 water motor alarm is a mechanical device that sounds an alarm when fire sprinkler systems activate, without requiring electricity. An alarm is a required component of every sprinkler system having more than 20 fire sprinklers. When water passes through the 3/4 in. NPT inlet, the striker inside hits the aluminum gong, activating the 90 dB alarm. Each Viking Model F-2 ships with a motor assembly with a brass nozzle and a cast-iron housing, a striker arm assembly featuring a stainless-steel arm, pin, and washer, one 3/4 in. brass strainer for the alarm line, and one 16-3/4 in. stainless steel drive shaft.
Each Viking F-2 Water Motor Gong can only be installed in walls 3 to 14 in. thick without the need for additional pieces. If the wall is less than 3 in. thick, this alarm will require an extension mounting cup. If the wall is greater than 14 in., then an extension shaft is needed. For help finding these components, you can contact us at (888) 361-6662.
The Viking F-2 Water Motor Alarm is UL Listed and FM Approved when installed properly in the correct application.
When are water motor gongs required?
Water motor alarms, also called water motor gongs are typically required for any NFPA 13 compliant fire sprinkler system that has more than 20 fire sprinklers. These alarms are typically placed on a building's exterior wall, and often guide firefighters to fire department connections (FDCs). It's important to note that the specific requirements for water motor alarms can vary depending on the jurisdiction and the local fire codes in place. These codes often specify the installation, maintenance, and testing requirements for water motor alarms to ensure their reliability in case of a fire emergency. Building owners and managers should consult with local authorities and fire safety professionals to ensure that their fire sprinkler systems, including water motor alarms, comply with all applicable regulations.
Specifications
| | |
| --- | --- |
| QRFS SKU: | 29-VK-F2WMG |
| Manufacturer Part Number: | 07862 |
| Manufacturer: | Viking |
| Product Type: | Water Motor Gong |
| Model: | F-2 |
| Material: | Aluminum Gong |
| Other Material: | Steel Plate, Cast Iron Housing |
| Application: | Fire Sprinkler Systems |
| Decibel Output: | 90 dB |
| Inlet: | 3/4 in. NPT |
| Drain Outlet: | 1 in. NPT |
| Rated Working Water Pressure: | 300 PSI |
| Max. Wall Thickness: | 14 in. |
| Gong Diameter: | 7-3/4 in. |
| UL Listed: | Yes |
| FM Approved: | Yes |
| Sourced Location: | USA |
| Length: | 7.75 in. (196.85 mm) |
| Width: | 7.75 in. (196.85 mm) |
| Weight: | 11 lb. (4.99 kg) |
| Box/Pack Quantity: | 1 |
Data & Resources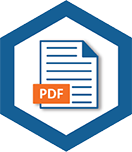 Viking F-2 Water Motor Gong Data Sheet (PDF - External Link)