Overview
This durable 3/4 in. Ball Valve NPT (19.05 mm) made of forged-brass drains, trims, and stops the flow of water-based systems, including standpipe and sprinkler systems, with a quarter-turn.
3/4 in. Ball Valve made of forged-brass components that resist wear and corrosion and features a hard chrome-plated bronze ball which turns to control the flow of water and a seal designed for pressures up to 300 psi.
3/4 in. Ball Valve can be used as a trim valve for alarm valves or dry-pipe valves in addition to many plumbing, hvac boiler, etc. applications.
Meets U.S. federal specifications for copper-alloy stationary seat ring and floating ball valves (WW-V-35) and the Manufacturers Standardization Society standard practices for threaded ball valves (MSS SP-110).
Data & Resources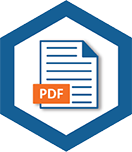 Datasheet_Lansdale_Ball_Valve_4_2020