Overview
Tyco TY325 Standard Response Chrome Pendent Fire Sprinkler delivers dependable, competitively priced protection against fire in ordinary-temperature applications. Using a heat-activated 5mm glass bulb, this automatic fire sprinkler opens when ambient temperatures reach 155F (68C), drenching the area surrounding a fire to keep it in its place of origin.
The Tyco Model TY325 has a 5.6 K-Factor and installs with 1/2 in. (12.7 mm) National Pipe Thread (NPT), used in fire sprinkler systems throughout the United States. This Standard Response Fire Sprinkler features a chrome finish, bronze frame, bronze compression screw, bronze deflector, and a stainless-steel seating assembly with PTFE.
With a maximum working pressure of 175 PSI (12.1 BAR), this pendent sprinkler hangs from above-ceiling piping and may be installed and used in accordance with NFPA 13 and local fire code. Each Model TY325 sprinkler is made by Tyco, a global manufacturer with more than a half-century in the fire protection industry.
This product is UL listed & FM approved for use in fire protection systems when accepted by the authority having jurisdiction. In accordance with NFPA 13, a higher temperature rating may be required when installing a standard response fire sprinkler in or near heat sources, unventilated spaces, uncovered steam mains, or uninsulated rooftops.
Specifications
| | |
| --- | --- |
| Response Type: | Standard Response |
| Temperature: | 155F |
| Corrosion Resistance: | No |
| May Contain Lead: | No |
| Nominal K-Factor: | 5.6K |
| Fire Sprinkler Coverage: | Standard Coverage |
| Fire Sprinkler Heat Element: | Glass Bulb |
| Fire Sprinkler Use Type: | Commercial |
| Fire Sprinkler Head Type: | Pendent |
| SIN Number: | TY325 |
| Thread Type: | NPT |
| Model: | TY-B |
| UL Listed/FM Approved: | No |
Data & Resources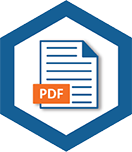 Datasheet_Tyco_T315_and_TY325_2018_August