Overview
White 135F (57C) Cover Plate Assembly for Viking Mirage Fire Sprinklers activates at 135F (57C) to facilitate timely activation of fire sprinkler heads with temperatures rated at 135F (57C) to 205F (96C). Outer diameter: 2-3/4 in.
Label Number: 23192A (Formerly 13502A)
Sprinkler Identification Numbers (SIN) for this White 135F (57C) Cover Plate Assembly for Viking Mirage Fire Sprinklers include:
VK457
VK461
VK4611
VK462
VK4621
VK463
VK464
VK465
VK4651
VK632
VK634
VK474
VK4740
VK488
VK4880
VK492
VK4921
VK494
VK4940
This White 135F (57C) Cover Plate Assembly for Viking Mirage Fire Sprinklers is listed by UL, FM, and/or other organizations depending on the sprinkler. When this White fire sprinkler cover plate reaches a specified temperature the solder holding the plate's decorative exterior on the frame melts, and the two separate. Cover plates in stock finishes other than White are available on our site, and custom-finished may be available by special order - call us at 888-361-6662 or fill out our contact form.
For many cover plates, the rated temperature is at least 20F (6.7C) cooler than the sprinkler head's activation temperature, which ensures that the cover plate detaches early enough to allow the sprinkler to activate on time. However, each manufacturer's product line varies slightly and cover plate temperatures may be closer to or further away from the fire sprinkler's activation temperature. Use only the cover plate approved by the manufacturer for your specific sprinkler.
Fire Sprinkler Helpful Tips:
Tip 1: When replacing cover plates it is important to purchase replacements from the same manufacturer as the fire sprinkler. Each manufacturer's plate is a little different in size, color, and so on. The manufacturer and temperature of a cover plate is printed on the base of the plate. To view this information, remove the cover plate. Most cover plates are either twist off or pull off.
Tip 2: Any modifications or replacements to a fire sprinkler system should be performed by qualified professionals.
Tip 3: National Fire Protection Association (NFPA) guidelines state that spare fire sprinkler heads and a wrench should be accessible at all times in a facility with a commercial fire sprinkler system installed. Often, state regulations also apply. Check with your local fire department.
Tip 4: All fire sprinkler systems should be visually inspected (often) and professionally inspected (annually).
Specifications
| | |
| --- | --- |
| Manufacturer: | Viking |
| Model: | Mirage |
| Manufacturer Part Number: | 23190MA/W |
| Replaces Manufacturer Part Number(s): | 13504MA/W (Old Label Number: 13502A) |
| Label Number: | 23192A |
| QRFS Part Number: | VKMGSMWH |
| Finish: | White |
| Finish Detail: | Painted White |
| Outer Diameter: | 2-3/4 in. |
| Inner Diameter: | 1-15/16 in. |
| Depth: | 1-1/16 in. |
| Installation Type: | Thread On |
| Temperature: | 135F (57C) |
| Adjustment: | 1/2 in. |
| Corrosion Resistant: | No |
| UL Listed: | Yes |
| FM Approved: | Yes |
| Height: | 1.02 in. (25.9 mm) |
| Width: | 2.75 in. (69.9 mm) |
| Weight: | 0.05 lb. (0.02 kg) |
Data & Resources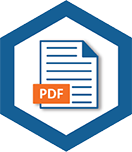 Viking Cover Plate Data Sheet (PDF)
Reviews
These were exactly what we needed! The quality is amazing too!

This cover plate fits the Viking 457 sprinkler head perfectly. However, I ordered the wrong one.

Sorry I can say too much as I ordered the wrong one. It fits the sprinkler head but the cover plate iis only 2 3/4 in. I need a cover plate that is approximately 3 1/4. You guys and product were great. I just didn't order the right product apparently.