Overview
Viking VK3021 Quick Response White Pendent Fire Sprinkler provides protection against fires in light and ordinary-hazard applications. This automatic fire sprinkler opens when ambient room temperatures reach 155F (68C). They reduce flashover risk by lowering ambient room temperatures to facilitate a safe escape.
With a maximum working pressure of 250 PSI (17.2 BAR - UL Approval) or 175 PSI (12.1 BAR - FM Approval), this pendent sprinkler hangs from above-ceiling piping and may be installed in accordance with NFPA 13 and local fire codes. Viking XT1 Quick Response White Pendent Fire Sprinkler has a 5.6 K-Factor and installs with 1/2 in. NPT thread. Each quick response head features a white finish, brass body, stainless steel deflector, and nickel alloy spring.
This sprinkler replaces and improves upon the Viking VK302, with a reduced size (as short as 13/16 in. when installed with the NP-1 recessed escutcheon), a corrosion-resistant deflector, a smooth frame, and a laser-etched deflector. Updated in 2021 to include a square wrench emboss to avoid slipping during installation.
Each XT1 sprinkler is made by Viking, a global leader in fire protection manufacturing for nearly 100 years.
See the 'Frequently Bought Together' section above to select accessories. Review the 'Specifications Table' below for detailed sprinkler information.
Specifications
| | |
| --- | --- |
| Manufacturer: | Viking |
| SIN Number: | VK3021 |
| Model: | XT1 |
| Manufacturer Part Number: | 23870MB/W |
| Replaces Manufacturer Part Number(s): | 19917MB/W, 12979MB/W |
| QRFS Part Number: | VK3021WH155 |
| Head Type: | Pendent |
| Finish: | White |
| Finish Detail: | White Polyester |
| Size: | 1/2 in. |
| Size Detail: | 1/2 in. NPT Sprinkler |
| K-Factor: | 5.6K |
| Response Type: | Quick Response (QR) |
| Temperature: | 155F (68C) |
| Heat Element: | Glass Bulb |
| Coverage: | Standard Coverage |
| Corrosion Resistant: | No |
| Lead: | May Contain Lead |
| UL Listed: | Yes |
| FM Approved: | Yes |
| Height: | 1.95 in. (49.5 mm) |
| Width: | 0.97 in. (24.6 mm) |
| Weight: | 0.11 lb. (0.05 kg) |
Data & Resources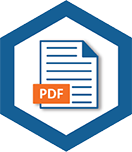 Viking VK3021 Data Sheet (PDF)