Overview
New and improved XT1 frame! Updated design prevents wrench from slipping during installation.
Viking XT1 Quick Response White Pendent Fire Sprinkler provides reliable and easily-installed protection against fire in high-temperature applications. Using a 3mm glass bulb, this automatic fire sprinkler opens when ambient temperatures reach 286F (141C), lowering ambient temperatures to reduce flashover and facilitate safe escape. This sprinkler replaces and improves upon the Viking VK302, with a reduced size (as short as 13/16 in. when installed with the NP-1 recessed escutcheon), a corrosion-resistant deflector, a smooth and finish-ready frame, and a laser-etched deflector.
Viking XT1 Quick Response White Pendent Fire Sprinkler has a 5.6 K-Factor and installs with 1/2 in. NPT thread, used in fire sprinkler systems throughout the United States. Each quick response head features a white finish, brass body, stainless steel deflector, and nickel alloy spring.
With a maximum working pressure of 250 PSI (17.2 BAR - UL Approval) or 175 PSI (12.1 BAR - FM Approval), this pendent sprinkler mounts to pipes behind the ceiling and may be installed in accordance with NFPA 13 and local fire codes. Each XT1 sprinkler is made by Viking, a global leader in fire protection manufacturing for nearly 100 years.
This product is UL listed & FM approved and appropriate for use in fire protection systems when accepted by the authority having jurisdiction.
Specifications
| | |
| --- | --- |
| Manufacturer: | Viking |
| SIN: | VK3021 |
| Model: | XT1 |
| Manufacturer Part Number: | 23870MG/W |
| Replaces Manufacturer Part Number(s): | 19917MG/W, 12979MG/W |
| QRFS Part Number: | VK3021WH286 |
| Head Type: | Pendent |
| Finish: | White |
| Finish Detail: | White Polyester |
| Size: | 1/2 in. |
| Size Detail: | 1/2 in. NPT Sprinkler |
| K-Factor: | 5.6K |
| Response Type: | Quick Response (QR) |
| Temperature: | 286F (141C) |
| Heat Element: | Glass Bulb |
| Coverage: | Standard Coverage |
| Corrosion Resistant: | No |
| Lead: | May Contain Lead |
| UL Listed: | Yes |
| FM Approved: | Yes |
| Height: | 1.95 in. (49.5 mm) |
| Width: | 0.97 in. (24.6 mm) |
| Weight: | 0.11 lb. (0.05 kg) |
Data & Resources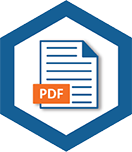 Viking VK3021 Data Sheet (PDF)