Overview
Safe Signal Alarm Pressure Switch EPS10
These Safe Signal EPS10 Alarm Pressure Switches, also known simply as Pressure Switches, are devices used to monitor and detect the pressure changes in wet, dry, deluge, and pre-action automatic sprinkler systems. These pressure switches are typically installed in the water supply piping or riser, just after the main water supply valve.
Proper water pressure is essential for the efficient operation of the sprinklers during a fire event. The primary function of these products is to monitor the water pressure in the system and activate an alarm signal if the pressure falls below or rises above the predetermined setpoint. The EPS10 features field adjustable pressure sensitivity to provide an alarm response between 4-20 PSI. It is factory set to respond at 4-8 PSI on rising or falling pressure.
These NEMA 4 Rated Alarm Pressure Switches are designed for indoor and outdoor use. They have an operating temperature range of -40-160F, a maximum operating pressure of 300 PSI, and a differential of approximately 3 PSI throughout range. These Alarm Pressure Switches are available with either one or two Single Pole Double Throw (SPDT) switches. They have two 1/2 in. conduit entrances, a contact rating of 10A 125/250VAC; 2.5A 6/12/24VDC.
Specifications
| | |
| --- | --- |
| QRFS SKU: | 28-SF-EPS10-2 |
| Manufacturer Part Number: | EPS10-2 |
| Manufacturer: | Safe Signal |
| Product Type: | Alarm Pressure Switch |
| Model: | EPS10-2 |
| | |
| Maximum Pressure Rating: | 300 PSI |
| Adjustment Pressure Range: | 4-20 PSI |
| Differential: | ~3 PSI |
| Factory Setting: | 4-8 PSI |
| Switches: | 2 SPDT |
| Switch Contact Rating: | 10A 125/250VAC; 2.5A 6/12/24VDC |
| Size: | 1/2 in. |
| Size Detail: | 1/2 in. NPT |
| Enclosure Rating: | Indoor/Outdoor |
| Conduit Entrance: | 1/2 in. (2) |
| UL Listed: | Yes |
| FM Approved: | Yes |
| Length: | 4.25 in. (107.95 mm) |
| Width: | 3.33 in. (84.58 mm) |
| Height: | 5.15 in. (130.81 mm) |
| Weight: | 1.2 lb. (0.54 kg) |
| Box/Pack Quantity: | 1 |
| Sourced Location: | USA |
Data & Resources
Signal EPS-10 Alarm Pressure Switch Data Sheet (PDF - External Link)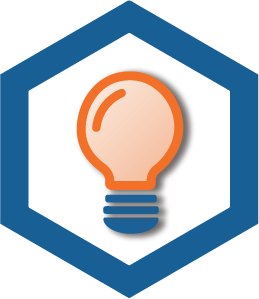 Flow Switches vs. Pressure Switches (Blog)