Overview
Those installing an outdoor bell for non-fire purposes may not need a back box. But, surrounding electrical components with an air-and-water-tight seal can prolong the life of a fire bell and prevent costly or dangerous electrical failures.
In fire protection, back boxes can meet the weatherproofing requirements of leading sprinkler installation rules (NFPA 13) and fire alarm system codes (NFPA 72). Specifically, these standards require that:
Outdoor bells acting as part of a fire sprinkler or standpipe waterflow alarm be protected against weather (NFPA 13, 16.11.1.2 -2019 edition)
Devices installed as part of a fire alarm system be protected against damage (NFPA 72, 18.3.4 - 2017 edition)
What are the benefits of bell back boxes?
Fire bell back boxes:
Can make secure mounting easier with holes made for wall mounting
Guide and protect wires with a 1/2 in. threaded outlet designed for small pipe
Resist penetration by birds and the intrusion of weather and fine particles that may damage electrical components
This back box is 6 in. wide, 4-3/8 in. inches tall, and 1-1/2 in. deep. Constructed of aluminum with a synthetic seal, these devices securely enclose the backs of standard 6 in., 8 in., and 10 in. fire bells, including the AC and DC bells in our catalog.
Specifications
| | |
| --- | --- |
| Size Detail: | Fits 6 in., 8 in., and 10 in. Bells |
| Manufacturer: | Lansdale |
Data & Resources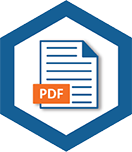 Datasheet: Alarm Bells and Backbox