Overview
Cell Checker Battery Meter/Tester
This SDi Fire Battery Cell Tester tests 2-12V batteries up to 200AH & sealed lead acid (SLA) battery types for their current health using V/AH % and SoC measurements. Using a patented, high-accuracy pulse load test, this device runs an accurate battery voltage check and battery capacity test in as little as 15 seconds! Cell Checker determines this by measuring its ability to maintain voltage levels while under load, not simply voltage or internal resistance.
This patented, simple-to-operate battery tester quickly and easily identifies weak or failing batteries – letting you know when a replacement may be needed before failure. Pulse load testers verify that a battery can deliver by simulating normal operating conditions during its test cycle. The duration of the test cycle varies – depending on the battery design, chemistry, and the battery's standard use. This device is powered by 4 x AA batteries (not included).
Power Checker Battery Power Tester Compatible Batteries
2V 2-25AH
4V 2-25AH
6V 1-4AH, 5-15AH, 16-50AH, 20-100AH, 50-200AH
8V 2-20AH, 20-100AH
12V 1-4AH, 5-15AH, 16-50AH, 20-100AH, 50-200AH
Why is battery health so important?
Battery health is essential for a variety of reasons in particular applications. Other times, it is highly recommended and/or beneficial to always keep batteries healthy. Some jobs, installations, or other applications may require battery health as an essential measurement.
Some essential reasons include battery degradation & declining performance, as this could lead to reduced capacity and efficiency. By regularly checking the cells, users can identify weak or faulty cells before they cause more significant issues or affect the overall performance of the battery pack. Furthermore, weak or damaged cells in a battery pack can lead to imbalances in voltage and capacity among the cells. This imbalance can cause some cells to be overcharged or over-discharged, potentially leading to a battery failure or even a fire hazard. Battery cell checkers can help detect these imbalances and allow users to take corrective actions before catastrophic failures occur.
Some non-essential or highly beneficial reasons to check your batteries may include optimizing battery performance, as battery cell checkers provide valuable information about individual cell voltages, capacity, and internal resistance, along with cost savings – when using battery packs in various applications, replacing the entire pack due to a few faulty cells can be costly. Battery cell checkers allow targeted replacements, saving money by only replacing the problematic cells instead of the entire battery pack.
While these instances are more common uses of a cell checker, there are even more instances that may require or be advantageous to keep batteries healthy. Whether essential or non-essential, battery health is important, and there are a variety of reasons to use a cell checker to prolong and optimize battery health. When using a Cell checker for an alarm system, it's always important to ensure that your system is performing to the highest standards for the safety of the building and the people in it.
Specifications
| | |
| --- | --- |
| QRFS SKU: | 46-SD-CELL03 |
| Manufacturer Part Number: | CELL03 |
| Manufacturer: | SDi Fire |
| Brand: | Checker™ |
| Model: | Cell Checker |
| Product Type: | Battery Tester |
| Testing Use: | 2/4/6/8/12V up to 200AH & SLA Batteries |
| Pulse Load: | Varies |
| Application: | Battery Health |
| Measurement: | V/AH, % (Power), SoC |
| UL Listed: | No |
| FM Approved: | No |
| Display: | LED |
| Additional Information: | Has Patented Pulse Loading Technology |
| Power Source: | 4 x AA (Not Included) |
| Test Duration: | ~15 Seconds |
| Test Leads: | 48 in. Rubber Coated Lead Wire, Copper Clamps |
| Sourced Location: | USA |
| Length: | 13 in. (330.2 mm) |
| Width: | 11 in. (279.4 mm) |
| Height: | 5 in. (127 mm) |
| Weight: | 2 lb. (0.91 kg) |
| Box/Pack Quantity: | 1 |
Data & Resources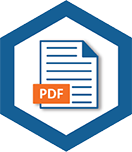 Cell Checker Data Sheet (PDF - External Link)