Overview
The new Solo 770 Battery Baton allows for more tests per battery for select SOLO equipment. In combination with the SOLO 727 Charge, these batons have a charge time of 60-90 minutes.
The SOLO 770 Battery Batons can be used with:
Solo460 Cordless Heat Tester
Testifire 1000 – Combined Smoke and Heat tester
Testifire 2000 – Combined Smoke, Heat, and CO tester
Scorpion 7000 and 8000 – Scorpion Controllers
Note, SOLO Battery Batons and Charger were updated in 2016. Ensure the correct pairing of baton and charge to ensure your products are not damaged. See datasheet for more information.
Data & Resources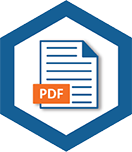 Datasheet: SOLO 727 and SOLO 770