Overview
Start, stop and throttle water flows in sprinkler and standpipe system components with this reliable 2 in. Globe Valve NPT (50.8 mm) made of brass.
This 2 in. Globe Valve NPT will throttle water and air flows with tough cast-iron and brass handwheel assembly suitable for use in many trim or drain applications, including with alarm valves and dry-pipe valve trim.
The 2 in. Globe Valve NPT features a corrosion-resistant bronze body and durable PTFE-coated gasket ensures a reliable seal.
Data & Resources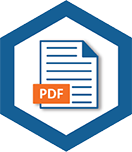 Datasheet_Lansdale_Globe_Valve_8_2020