Overview
This open-ended sprinkler wrench features two ends that expedite the installation or removal of various Viking-brand 14K and 16.8K early suppression, fast-response (ESFR) fire sprinklers. The 13635W/B can safely grip the wrench flats of select 3/4 in. and 1 in. NPT sprinkler heads. Compatible types include these types:
FM-approved storage and non-storage
ESFR storage
Control mode specific application (CMSA)
The Viking Open-Ended Sprinkler Wrench for 14K and 16.8K Pendent Fire Sprinklers makes it easy to engage with sprinkler heads from multiple angles. Compatible sprinkler identification numbers (SINs) for the 13635W/B wrench include:
VK368
VK500
VK503
VK506
VK510
VK514
VK592
VK598
This wrench is suitable for use during the installation and removal of the 3/4 in. and 1 in. sprinklers listed above and ideal for storage in the spare fire sprinkler cabinets required by NFPA 13.
Data & Resources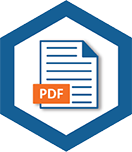 Datasheet_Viking_Sprinkler_Wrenches_2018_10_11