Overview
Viking Sprinkler Head Wrench 14031 is an installation and removal tool designed specifically for use with Viking Mirage concealed pendent fire sprinklers. This lightweight, light-duty socket wrench is designed for storage in spare sprinkler head cabinets (but may be used to install any compatible sprinkler head). Each usesa 1/2 in. ratchet (not included) to remove and replace various ceiling-mounted fire sprinklers.
Why do building owners need spare fire sprinkler wrenches?
Commercial sprinkler systems installed in accordance with NFPA 13 require anywhere between 6 and 24 spare sprinkler heads to be stored in a cabinet on-site. NFPA 13-compliant cabinets also require a supply of wrenches used to remove and replace existing heads. The Viking 14031 light-duty cabinet wrench fulfills this requirement for select Viking Mirage concealed pendent sprinklers.
Is this wrench compatible with my sprinkler head?
Viking 14031 Sprinkler Head Wrench can install or remove the following concealed quick response (QR) and quick response extended coverage (QREC) fire sprinklers in Viking's Mirage line:
VK461
VK462
VK463
VK464
VK465
VK632
VK634
How do I use the Viking 14031 Fire Sprinkler Wrench?
Always follow the instructions provided in the datasheet for your specific Viking-brand model. In general, installation takes the following steps:
Remove the protective cap from the sprinkler head using a Viking-brand cap removal tool.
Gently slide the wrench head around the sprinkler's body while carefully avoiding contact with the deflector, pins, and other fragile parts of the sprinkler head.
Press the wrench upward and turn slightly to make sure that it grips the wrench flat, the section of the sprinkler's frame shaped to fit neatly inside the wrench.
Twist the wrench until the sprinkler is finger-tight; then, rotate an additional 1 to 1 1/2 turns to fully secure the head.
Viking Mirage is a trademark of The Viking Corporation.
Data & Resources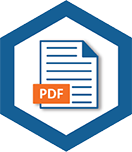 Datasheet_Viking_Sprinkler_Wrenches_2018_10_11