Overview
Viking Sprinkler Head Wrench 13032W/B is a specialized fire sprinkler installation tool for use with Viking's Model M extended coverage, ordinary hazard (ECOH) fire sprinklers. When paired with a 1/2 in. ratchet (not included), this socket can quickly and safely secure both wax-coated and recessed heads.
Who needs a fire sprinkler wrench?
Fire sprinkler wrenches allow contractors to install heads easily and without damaging the heads themselves. NFPA 13 also requires building owners to keep anywhere from 6 to 24 spare sprinkler heads on-site, as well as a supply of corresponding sprinkler head wrenches. Adhering to this requirement ensures that all necessary components are ready and available for the immediate removal and replacement of faulty or activated sprinkler heads.
Is this wrench compatible with my sprinkler head?
Viking Sprinkler Head Wrench provides the leverage needed to install wax-coated or recessed ECOH fire sprinklers, including those with the following sprinkler identification numbers (SINs):
How do I use the sprinkler head wrench?
Wax-coated and recessed fire sprinklers each install differently. Follow the instructions provided in the datasheets for your specific Viking-brand model. In general, installation takes the following steps:
Leave the protective orange shield on the fire sprinkler's deflector.

Gently slide the wrench head around the sprinkler's body. Make sure that the wrench head grips the wrench flats the section of the sprinkler's frame shaped to fit neatly inside the wrench.
Twist the ratchet until finger-tight and secure with an additional 1 to 1 1/2 turns.
Data & Resources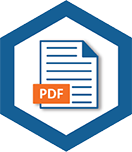 Datasheet_Viking_Sprinkler_Wrenches_2018_10_11