Overview
Viking Socket Wrench for Mirage Concealed & Flush Concealed Fire Sprinklers is designed to speed installation or removal of Viking model Mirage Concealed & Flush fire sprinklers. Available in painted black, this wrench is made to engage with Viking fire sprinkler frames and provides the flexibility to engage with the sprinkler from various angles. Fits 1/2-inch ratchets.
Sprinkler Identification Numbers (SINs) for compatible Victaulic products include: VK412, VK481, VK493, & more.
Fire Sprinkler Wrench Helpful Tips:
Tip 1: It is recommended that a qualified professional replace fire sprinklers or in any other way modify a fire sprinkler system.
Tip 2: A fire sprinkler's size describes the inner orifice diameter - either half (1/2 in.) or three-quarter (3/4 in.) inch. The outer diameter of a (1/2 in.) sprinkler's threads measures close to three-quarter inch. The other diameter of a (3/4 in.) sprinkler's threads measures close to one inch. Most offices, small retail locations, etc. have (1/2 in.) sprinklers. This applies to ordering wrenches - make sure to get the wrench that fits your size sprinkler.
Tip 3: Spare fire sprinkler heads and a wrench should be accessible at all times in a facility with a commercial fire sprinkler system installed. Often state regulations apply, too. Check with your local fire department.
Tip 4: Fire sprinkler systems should be visually inspected often and professionally inspected annually.
Data & Resources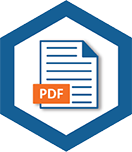 Datasheet_Viking_Sprinkler_Wrenches_2018_10_11