Overview
Viking Fire Sprinkler Head Wrench for Domed Concealed Sidewall, Recessed Sidewall, & Recessed Pendent Heads is designed to help installers quickly add or remove Viking heads from a fire sprinkler system. Viking's 13655W/B wrench minimizes slippage and provides proper leverage when working with Viking heads, including recessed horizontal sidewall sprinklers with protective shields, domed concealed horizontal sidewall sprinklers, and recessed pendent fire sprinklers.
This Viking fire sprinkler head wrench is designed to make engaging with sprinkler heads easy, reduce errors, and minimize slippage during installation. Simply attach this socket to a 1/2-inch ratchet and tighten.
This Viking wrench is a replacement to previous wrench models 16036W/B and 12144W/B.
Compatible sprinkler identification numbers (SINs) for wrench 13655W/B include:
VK102
VK104
VK118
VK120
VK122
VK202
VK302
VK303
VK305
VK307
VK308
VK317
VK318
VK319
VK320
VK329
VK330
VK331
VK332
VK333
VK334
VK342
VK343
VK344
VK346
VK352
VK353
VK360
VK430
VK438
VK460
VK466
VK470
VK472
VK479
VK484
VK486
VK601
VK603
VK605
VK606
VK609
VK612
VK613
VK630
VK630-D
VK638
VK638-D
Data & Resources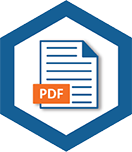 Datasheet_Viking_Sprinkler_Wrenches_2018_10_11