Overview
This open-ended sprinkler wrench features a single head that expedites the installation or removal of Viking VK595 Extended Coverage (EC) 25.2K fire sprinklers. The 16888M/B can safely grip the wrench flats of select 1 in. NPT upright sprinkler heads.
The Viking Open-Ended Sprinkler Wrench for Extended Coverage Heads makes it easy to engage with sprinklers from multiple angles. This wrench is compatible only with heads with a sprinkler identification numbers (SIN) of VK595.
This black-finished steel wrench is suitable for use during the installation and removal of the 1 in. sprinklers listed above. At 16 in. long, this wrench is too large for storage in many spare fire sprinkler cabinets required with NFPA-13-compliant fire sprinkler systems.
Data & Resources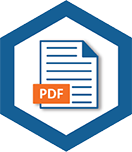 Datasheet_Viking_Sprinkler_Wrenches_2018_10_11