Overview
Viking Sprinkler Head Wrench 13577W/B is a specialized fire sprinkler installation tool for use with select Viking upright and pendent sprinkler heads. When paired with a 1/2 in. ratchet (not included), this socket can quickly and safely secure more than 20 commercial and residential fire sprinklers, including select:
Wax-coated 1/2 in. & 3/4 in. NPT commercial pendent heads
Wax-coated 1/2 in. & 3/4 in. NPT commercial upright heads
Commercial recessed pendent heads
Residential domed concealed pendent heads
Who needs a fire sprinkler wrench?
Fire sprinkler wrenches allow contractors to install heads easily and without damaging the heads themselves. NFPA 13 also requires building owners to keep anywhere from 6 to 24 spare sprinkler heads on-site, as well as a supply of corresponding sprinkler head wrenches. Adhering to this requirement ensures that all necessary components are ready and available for the immediate removal and replacement of faulty or activated sprinkler heads.
Is this wrench compatible with my sprinkler head?
Viking Sprinkler Head Wrench provides the leverage needed to install wax-coated, recessed, or domed concealed residential and commercial concealed sprinklers, including those with the following sprinkler identification numbers (SINs):
VK100
VK102
VK104
VK106
VK108
VK110
VK118
VK120
VK122
VK200
VK202
VK204
VK206
VK458
VK458-D
VK466-D
VK468
VK468-D
VK600
VK602
VK609
VK610
VK611
VK613
How do I use the sprinkler head wrench?
Wax-coated, recessed, and domed concealed fire sprinklers each install differently. Follow the instructions provided in the datasheets for your specific Viking-brand model. In general, installation takes the following steps:
Remove the protective cap from the sprinkler head.
Gently slide the wrench head around the sprinkler's body. Make sure that the wrench head grips the wrench flat, the section of the sprinkler's frame shaped to fit neatly inside the wrench.
Twist the ratchet until the sprinkler head is firmly attached to the piping.
Data & Resources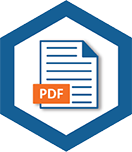 Datasheet_Viking_Sprinkler_Wrenches_2018_10_11
Reviews
Viking Fire Sprinkler Wrench

After several years, finally found the right sprinkler wrench we needed!! Extreme easy to order on line since product details were clear. Appreciate the speedy delivery and cost was worth it!! Will be ordering more soon.