Overview
This Model XG Head Guard is for the old XT1 frames that have a rounded frame. For new XT1 sprinkler with square frames, please see part number VK23930.
This open-ended sprinkler wrench features a single head that expedites the installation or removal of Viking XT1 fire sprinklers with Model XG head guards attached. This red, ductile-iron wrench includes slots that slide over the bottom of the guard to installs more than ten 1/2 in. and 3/4 in. NPT heads.
Why use Viking's Model XG fire sprinkler head guards (and this wrench)?
All fire sprinklers rely on small plugs to prevent the flow of water until the sprinkler activates. The plugs on Viking XT1 fire sprinklers feature a small hinge designed to prevent malfunctions by directing the plug out of water's path.
Headguardsnotmade by Viking may press against that hinge, impairing the sprinkler head. But Model XG head guards leave space for that hinge. The 22927MR Sprinkler Guard Wrench can install sprinklers with these guards attached, using small slots to reach around XG guards and grip wrench flats on the sprinkler's frame.
This wrench is suitable for use during the installation and removal of the 1/2 in. and 3/4 in. XT1 fire sprinklers and ideal for storage in the spare fire sprinkler cabinets required by NFPA 13.
Data & Resources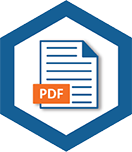 Datasheet_Viking_Sprinkler_Wrenches_2018_10_11