Overview
This open-ended sprinkler wrench features a single head that expedites the installation or removal of more than ten Viking-brand fire sprinklers. The 05118CW/B can safely grip the wrench flats of select 3/4 in. NPT sprinkler heads, pendent and upright including these types:
Microfast Model M Extra-Large Orifice (ELO)
Early Suppression, Fast Response (ESFR)
Microfast Model M Quick Response, Extended Coverage (QREC)
High Challenge Large Drop ELO
The Viking Open-Ended Sprinkler Wrench for High Challenge, ELO, and ESFR sprinklers makes it easy to engage with sprinkler heads from multiple angles. Compatible sprinkler identification numbers (SINs) for the 05118CW/B wrench include:
VK377
VK520
VK530
VK531
VK532
VK533
VK534
VK535
VK536
VK537
VK540
VK608
VK617
This wrench is suitable for use during the installation and removal of the 3/4 in. sprinklers listed above, and ideal for storage in the spare fire sprinkler cabinets required by NFPA 13.
Microfast and High Challenge are trademarks of The Viking Corporation.
Data & Resources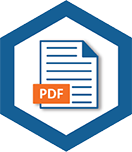 Datasheet_Viking_Sprinkler_Wrenches_2018_10_11