Overview
This model wrench is for the old XT1 frames that have a round frame. For new XT1 sprinklers with square frames, please see part number VKOESW11.
This open-ended sprinkler wrench features a single head that expedites the installation or removal ofViking XT1 fire sprinkler heads. The 22940MB has a straight handle that's ideal for use onupright XT1 models, and suitable for use with non-recessed pendent heads.
The 22940MB wrench slides over protective caps and grips the sprinkler on six sides for a secure hold. Designed for use only with Viking-brand heads, the 22940MB can quickly and safely grip the wrench flats of select 1/2 in. and 3/4 in. NPT sprinklers.
This black-finished steel wrench may be used to install or remove Viking XT1 sprinklers, and can be stored in the spare fire sprinkler cabinets required by NFPA 13.
Data & Resources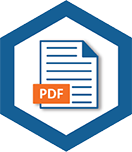 Datasheet_Viking_Sprinkler_Wrenches_2018_10_11