Overview
This model wrench is for the old XT1 frames that have a round frame. For new XT1 sprinklers with square frames, please see part number VKOESW11.
This open-ended sprinkler wrench features a single head that expedites the installation or removal ofViking XT1 fire sprinkler heads. The 22055 'installer wrench' has on offset handle that's compatible with any XT1 head, upright or pendent, but particularly helpful for quickly installing pendent models.
The angled handle and coated grip makes it easy to grip and rotate ceiling-mounted sprinklers from below. The 22055 wrench slides over protective caps and grips the sprinkler on six sides, providing a solid gripeven on recessed fire sprinklers.
Designed for use only with Viking-brand fire sprinklers, the 22055 can quickly and safely grip the wrench flats of select 1/2 in. and 3/4 in. NPT sprinkler heads. Compatible sprinkler identification numbers (SINs) for the 22055 wrench include:
VK1001, VK1021, VK2001, VK2002, VK2021, VK2022, VK3001, VK3021, VK3501, VK3502, VK3521, VK3522
This black-finished steel wrench is suitable for use during the installation and removal of the Viking XT1 sprinklers listed above, and ideal for storage in the spare fire sprinkler cabinets required by NFPA 13.
Specifications
| | |
| --- | --- |
| SIN Number: | VK1001, VK1021, VK2001, VK2002, VK2021, VK2022, VK3001, VK3021, VK3501, VK3502, VK3521, VK3522 |
| Model: | XT1 |
Data & Resources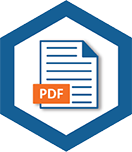 Datasheet_Viking_Sprinkler_Wrenches_2018_10_11