Overview
This open-ended sprinkler wrench features a single head that expedites the installation or removal of a wide range of Viking dry fire sprinklers, along with select Model M and control mode/density area (CMDA) heads. Designed for use only with Viking-brand fire sprinklers, the 07297W/B can safely grip the wrench flats of select 3/4 in. NPT sprinkler heads. Compatible types include these pendent, upright, and horizontal sidewall models:
Model M ECOH 14K
Control Mode Density Area (CMDA)
Plain Barrel & Standard Adjustable Dry Sprinklers (Non-Recessed)
The Viking Open-Ended Sprinkler Wrench for Dry & ECOH Sprinklers makes it easy to engage with sprinkler heads from multiple angles. Compatible sprinkler identification numbers (SINs) for the 07297W/B wrench include:
VK150
VK152
VK153
VK154
VK156
VK157
VK160
VK163
VK163
VK168
VK172
VK173
VK174
VK176
VK177
VK178
VK184
VK282
VK286
VK570* (ECOH only)
VK580* (ECOH only)
VK2503
VK2523
VK2753
VK2773
VK2843
VK2883
This wrench is suitable for use during the installation and removal of the 3/4 in. sprinklers listed above, and ideal for storage in the spare fire sprinkler cabinets required by NFPA 13.
Data & Resources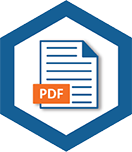 Datasheet_Viking_Sprinkler_Wrenches_2018_10_11